Free photos, graphics site Freepik discloses data breach impacting 8.3m users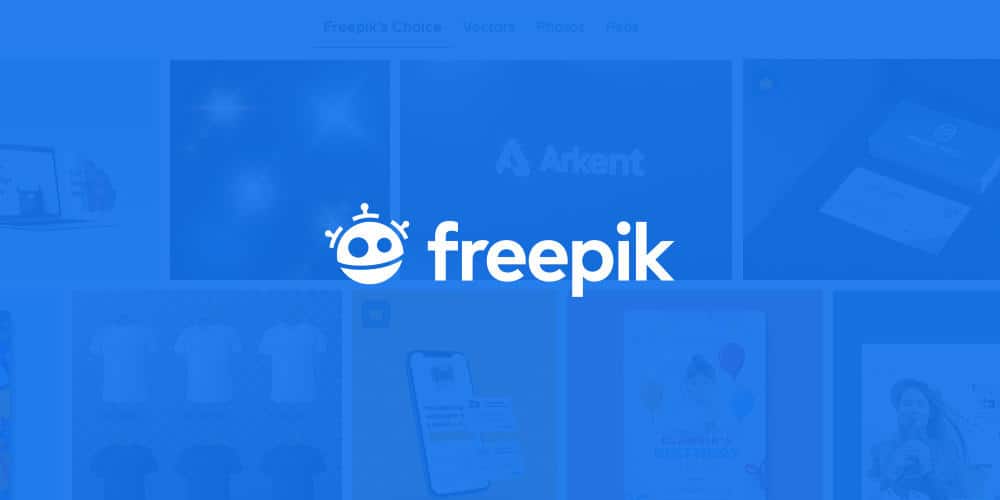 Freepik, a website dedicated to providing access to high-quality free photos and design graphics, has disclosed today a major security breach.
The company made it official after users started grumbling on social media this week about receiving shady-looking breach notification emails in their inboxes.
ZDNet reached out to the Freepik Company on Thursday, and while we have not heard back before this article's publication, the company formally disclosed a security breach today, confirming the authenticity of the emails it's been sending to registered users for the past few days.
Hacker used an SQL injection to get in
According to the company's official statement, the security breach occurred after a hacker (or hackers) used an SQL injection vulnerability to gain access to one of its databases storing user data.
Freepik said the hacker obtained usernames and passwords for the oldest 8.3 million users registered on its Freepik and Flaticon websites.
Freepik didn't say when the breach took place, or when it found out about it. However, the company says it notified authorities as soon as it learned of the incident, and began investigating the breach, and what the hacker had accessed.
Millions of password hashes were pilfered
As for what was taken, Freepik said that not all users had passwords associated with their accounts, and the hacker only took user emails for some.
The company puts this number at 4.5 million, representing users who used federated logins (Google, Facebook, or Twitter) to log into their accounts.
"For the remaining 3.77M users the attacker got their email address and a hash of their password," the company added. "For 3.55M of these users, the method to hash the password is bcrypt, and for the remaining 229K users the method was salted MD5. Since then we have updated the hash of all users to bcrypt."
In the process of notifying users
The company said it's now in the process of notifying all impacted users with customized emails, depending on what was taken. These emails are going out to Freepik and Flaticon users, depending on what service users had registered on. Below are some of these messages, as we received from our readers.
"Those who had a password hashed with salted MD5 got their password canceled and have received an email to urge them to choose a new password and to change their password if it was shared with any other site (a practice that is strongly discouraged)," Freepik said. "Users who got their password hashed with bcrypt received an email suggesting them to change their password, especially if it was an easy to guess password. Users who only had their email leaked were notified, but no special action is required from them."
Freepik is one of today's most popular sites on the internet, currently ranked #97 on the Alexa Top 100 sites list. Flaticon is not far behind, ranked #668.
When EQT acquired the Freepik Company at the end of May this year, the company claimed the Freepik service has a community of more than 20 million registered users.
Users registered on Slidesgo, another of the Freepik Company's websites, don't appear to have been impacted.
Source: https://e-cryptonews.com/free-photos-graphics-site-freepik-discloses-data-breach-impacting-8-3m-users/
YFI's Andre Cronje Unveils Multi-Purpose DeFi Protocol Deriswap
Andre Cronje, the brain behind the popular DeFi protocol Yearn Finance and the most expensive cryptocurrency YFI, has unveiled yet another DeFi protocol called Deriswap.
Obsessed With Capital Efficiency
The project focuses on capital efficiency, an aspect of DeFi that Cronje said he is obsessed with. The YFI creator is set to change the current segmented liquidity, which only allows users to choose one of Swaps (Uniswap, Sushiswap, Bancor, etc.), Options (Deribit, Hegic, Opyn, etc.), and Loans (Aave, Compound, DyDx, etc.).
He described Deriswap as a protocol that combines multiple DeFi services, including Swaps, Options, and Loans, into a capital-efficient single contract. According to the developer, this allows the interaction between two assets that make up the pair.
For Swaps, Cronje explained that the contract on Deriswap utilizes the standard Uniswap x * y = k. For example, suppose Liquidity Providers (LPs) provide ETH-BTC as liquidity. In that case, the protocol will allow traders to swap BTC and ETH while using the oracle's time as the weighted average price (TWAP).
No Deriswap Token Yet
He notes that Deriswap uses the Black Scholes option pricing model to quote options. While Futures are an extension and simplification of Options, Loans are an extension and simplification of Futures. To get a loan, the user will pay a premium and collateral to access the borrowed assets.
Lastly, the markets (loan, futures, and options) can be tokenized via Non-Fungible Tokens (NFT) to create secondary markets.
As with many DeFi protocols, it is expected that Deriswap will have a token, and maybe with a limited supply. As a result, DeFi degens are hoping to dive in early. However, the protocol is currently under audit; hence, there's no official Deriswap token yet.
Cronje Continues To Explore DeFi
Since YFI's success, Andre Cronje has become a prominent player in the DeFi ecosystem. The developer is always exploring and "experimenting" with DeFi products, even though some cost investors money due to exploits.
Despite the recording failure with Eminence protocol, Cronje's last project Keep3r Network was quite different as Keep3r's KP3R token rallied more than 2000%, with the price moving from $10 to over $200 within a few days.
SPECIAL OFFER (Sponsored)
Binance Futures 50 USDT FREE Voucher: Use this link to register & get 10% off fees and 50 USDT when trading 500 USDT (limited offer).
PrimeXBT Special Offer: Use this link to register & enter CRYPTOPOTATO35 code to get 35% free bonus on any deposit up to 1 BTC.
---
Source: https://cryptopotato.com/yfis-andre-cronje-unveils-multi-purpose-defi-protocol-deriswap/
Inevitable: Ethereum Classic's Latest Hard Fork Called Thanos Scheduled for November 29th
Less than two months after its latest network upgrade, Ethereum Classic plans to undergo another one on November 29th. Dubbed Thanos, the new hard fork will enhance security while maintaining its compatibility with Ethereum.
Thanos Is An Inevitable ETC Network Upgrade
The Ethereum Classic team would like to quickly forget the summer of 2020. In the span of one month, the network was subject to three separate 51% attacks.
The Ethereum Classic Core developer team and Ethereum Classic Labs decided to counteract the growing securities issues by implementing the Modified Exponential Subjective Scoring (MESS) solution on October 2nd.
MESS went live on the Mordor Testnet after passing "rigorous stress tests and simulated attacks." It aimed to prevent attacks by making large block reorganizations up to "31x more expensive, removing any profit motive."
However, the ETC Cooperative and Cardano developer IOHK published a report disputing the claim that the MESS update will provide "robust security." Moreover, it argued that there's "no guarantee that further attacks will not succeed."
The latest response from the ETC developer team and ETC Labs has tapped the Marvel Universe for its name – Thanos.
The statement described the upgrade as an "important milestone for ETC as the network continues to drive innovations that will support existing miners and attract new ones while continuing to maintain compatibility with Ethereum."
The Next Logical Step
According to the announcement, the Mordor Testnet activation occurred on block 2,520,000 – on October 18th, 2020. The ETC Mainnet activation is expected to take place at block 11,700,000 – around November 29th, 2020.
Consumers need to upgrade their node software to a fork compatible version to Core-geth v1.11.16 or later to ensure the success of the hard fork.
Founder and Chairman of Ethereum Classic Labs, James Wo, believes that the Thanos network upgrade will enhance the security while helping ETC to "distinguish itself and increase functionality for its users."
"The Thanos hard fork is the natural next step for the network, reducing the DAG size to help cultivate a more distributed and healthy mining ecosystem, increasing hash rate, and allowing miners to continue mining ETC and for new miners to join the ecosystem." – Wo added.
Featured Image Courtesy of SideShow
SPECIAL OFFER (Sponsored)
Binance Futures 50 USDT FREE Voucher: Use this link to register & get 10% off fees and 50 USDT when trading 500 USDT (limited offer).
PrimeXBT Special Offer: Use this link to register & enter CRYPTOPOTATO35 code to get 35% free bonus on any deposit up to 1 BTC.
---
Source: https://cryptopotato.com/inevitable-ethereum-classics-latest-hard-fork-called-thanos-scheduled-for-november-29th/
PayPal CEO: 28 Million Merchants Will be Able to Use Cryptocurrency for Transactions in 2021
It is now a well-known fact that payments giant PayPal is knee-deep in the Bitcoin market. In today's interview with CNBC, CEO Dan Schulman explained his rationale behind the world's top cryptocurrency value. He also elucidated on why his company is placing giant buying bets on BTC.
The Utility Surrounding Bitcoin And Cryptocurrencies Is What Imparts Them Value
Upon being asked to explain the inherent value of bitcoin, PayPal CEO Dan Schulman immediately said that BTC and the aggregated class of crypto assets derive value from their utilities.
Mr. Schulman pointed out a scenario where dependability on cash has dropped 40 – 70 percent due to the ongoing coronavirus pandemic. Central banks, he said, will eventually go digital, converting paper fiat into their electronic counterparts.
"As paper money slowly dissipates and disappears from how people are using transactions, central banks especially on the retail side will need to replace paper money with forms of digital fiat currency," says @PayPal CEO Dan Schulman. pic.twitter.com/pLuvc2RxPY

— Squawk Box (@SquawkCNBC) November 23, 2020
The above will, in turn, bolster the utility aspect of cryptocurrencies in a significant way, in the words of the PayPal boss. Also, the company will allow the usage of crypto as a funding source for 28 million merchants on its platform.
"Early next year we're going to allow cryptocurrencies to be a Funding Source for any transaction happening on all 28 million of our merchants and that will significantly bolster the utility of cryptocurrencies"
Lastly, Schulman pointed out the recipe for the success of cryptocurrencies. He said that the key is in working as a team with regulators.
Square, PayPal, Grayscale Rapidly Lapping Up All Available BTC
As reported by CryptoPotato, Pantera Capital attributed the latest face-melting bitcoin rally to PayPal and Square's aggressive buying spree.
When PayPal went live, volume started exploding. The increase in itBit volume implies that within four weeks of going live, PayPal is already buying almost 70% of the new supply of bitcoins. PayPal and Cash App are already buying more than 100% of all newly-issued bitcoins.
Such is the buying pressure from these financial services heavyweights that it's causing an acute BTC shortage in the market. Due to the pre-programmed supply mathematics. Which in turn is pushing bitcoin (BTC) prices up.
As per Pantera Capital in a previous report, the firm estimated that Cash App was picking up 40 percent of all the newly produced bitcoins that miners. Add to this the additional 70 percent BTC supply that PayPal is buying. This results in a 110 percent shopping activity. This, in turn, is creating a net 10 percent shortage.
Also, top institutional investment focused bitcoin and crypto investment fund Grayscale recently logged its best quarter with its stash size growing to 500,000 BTC. This accumulated buying activity explains why prices of the flagship cryptocurrency found their north star and are on their way to reclaiming the previous all-time highs.
Featured image courtesy of LAPM Journal
SPECIAL OFFER (Sponsored)
Binance Futures 50 USDT FREE Voucher: Use this link to register & get 10% off fees and 50 USDT when trading 500 USDT (limited offer).
PrimeXBT Special Offer: Use this link to register & enter CRYPTOPOTATO35 code to get 35% free bonus on any deposit up to 1 BTC.
---
Source: https://cryptopotato.com/paypal-ceo-28-million-merchants-will-be-able-to-use-cryptocurrency-for-transactions-in-2021/